In real life of any Internet user, there is the situations when he wants to keep his online activity secret. The conversation, in this case, about how to hide the traces of virtual adventures that remain on your PC.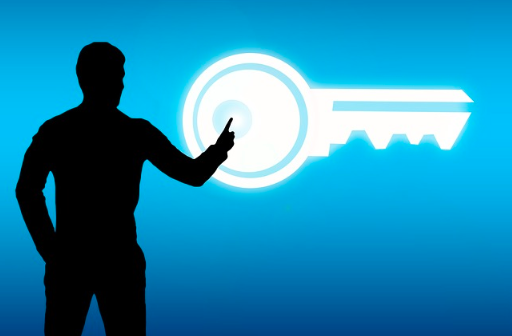 The fact is that each time when you are online, you get a unique IP address from your provider, which determines the duration of the online session. And during the connection, all your movements are recorded – your preferences, behavior when buying goods or browsing sites, money transfers, opinion in different surveys and much more.
To ensure the anonymity of your activity in the network, you can use special programs. Below, you can find the top 5 privacy tools for your Internet protection.
Top 5 Privacy Tools!
1] Utopia
Utopia is built on the principle of peer-to-peer architecture. There is no integral server where the data is stored. Each user is – a peer: a server and a client. Now, his data is securely encrypted, thanks to a high-speed Elliptic Curve25519 and 256-bit AES that responsible for the safety and reliability of data.
In open access for users is not only an anonymous browser Idyll, which allows visiting all sites without leaving the system but also a messenger – uMessenger that sends and receives only encrypted text and voice messages, e-mail – uMail, provides an exchange of confidential information, uWallet – is an alternative to the standard e-wallet. With the help of it, the user makes any payments in the cryptocurrency – cryptons.
2] Tor Browser
Tor Browser is a modified version of Mozilla Firefox, which has received improved security characteristics. The built-in proxy system allows working in the network completely anonymously, leaving no trace in the form of an IP address that can be fixed by various Internet resources. Tor uses open source software, so the browser itself is free of charge.
The network connection is protected by anonymous virtual tunnels, which assign a proxy server address to the user. To increase the degree of protection, all data is transmitted in encrypted form.
3] SRWare Iron
SRWare Iron is another browser created on the basis of the most famous Internet browser – Google Chrome. The code of this software product contains an improved kernel, even though the browser looks like a clone, but SRWare Iron is equipped with new technological solutions.
Browser SRWare Iron has the same rapid installation, as well as the most simple interface that will allow using it without any problems, even for a beginner. With the help of its add-ons, the users manage to get rid of annoying information on the Internet, in the form of various advertising banners and other unnecessary content.
4] 360 Browser
360 Browser is developed on the chromium platform and operates on two engines at once, which provides high performance and stability in operation. The application includes additional security tools that effectively block advertising messages and constantly pop-up Windows when visiting certain websites, as well as provide reliable and effective phishing protection.
The browser itself contains many useful features and settings that will help to make the work on the Internet comfortable and enjoyable. The presence of two web engines (Explorer and Webkit) provides faster loading of Internet pages even with a slow connection to the local network.
5] Chromium
Chromium is a project, based on open-source code. It is one of the few most reliable and secure projects for Internet access.
The main purpose of the presented project is to create an even better, safer and faster product. The project is perfectly protected from various phishing sites and all sorts of malware.
Having its own high-quality database, the program can block various fraudulent resources and those sites that can harm your computer.
Now, it's time to decide which one to choose and forget about any Internet risks!